Pyronix Open Day 28/06/2018
Learn and experience the Pyronix Enforcer alarm series
13/06/2018 Nathanael Owen 786 0 News
We're hosting a Pyronix open day on the 28th June to where you can learn about and get hands on with the Pyronix Enforcer series of wireless alarms.
We will have a representative from Pyronix available to answer your questions and are running exclusive offers in store on the day.
You can get 10% off every Pyronix purchase made in store during the day and you'll also be entered into a prize draw to win a Thinkware dashcam.
We will also have demo systems set up where you can try the advanced features yourself including the new WiFi cameras and HomeControl+ mobile app.
The event is open to everyone who is interested and is located at out trade counter near Wrexham. Click here to get directions.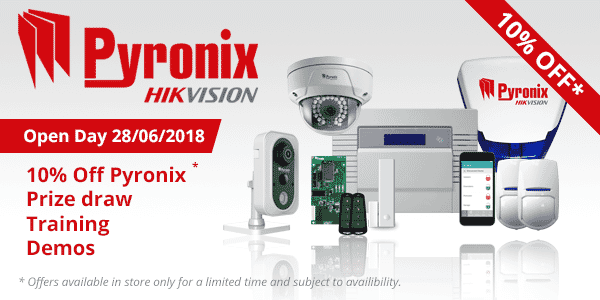 About Nathanael Owen
Nathanael Owen is Connectec's resident tech guru and usually first stop for technical support. When he's not on a support case he's usually neck deep in web development and marketing tasks.
Write a comment