A guide to Ajax Jeweller wireless alarm systems
25/07/2022 Neil Levett 587

The Ajax Jeweller is the most awarded wireless security system in Europe, including Intruder Alarm of the Year, and Best Innovative Product. Designed to protect premises from burglars, fires and leakages, the Jeweller range is simple to set up and can be configured and controlled through a smart phone app.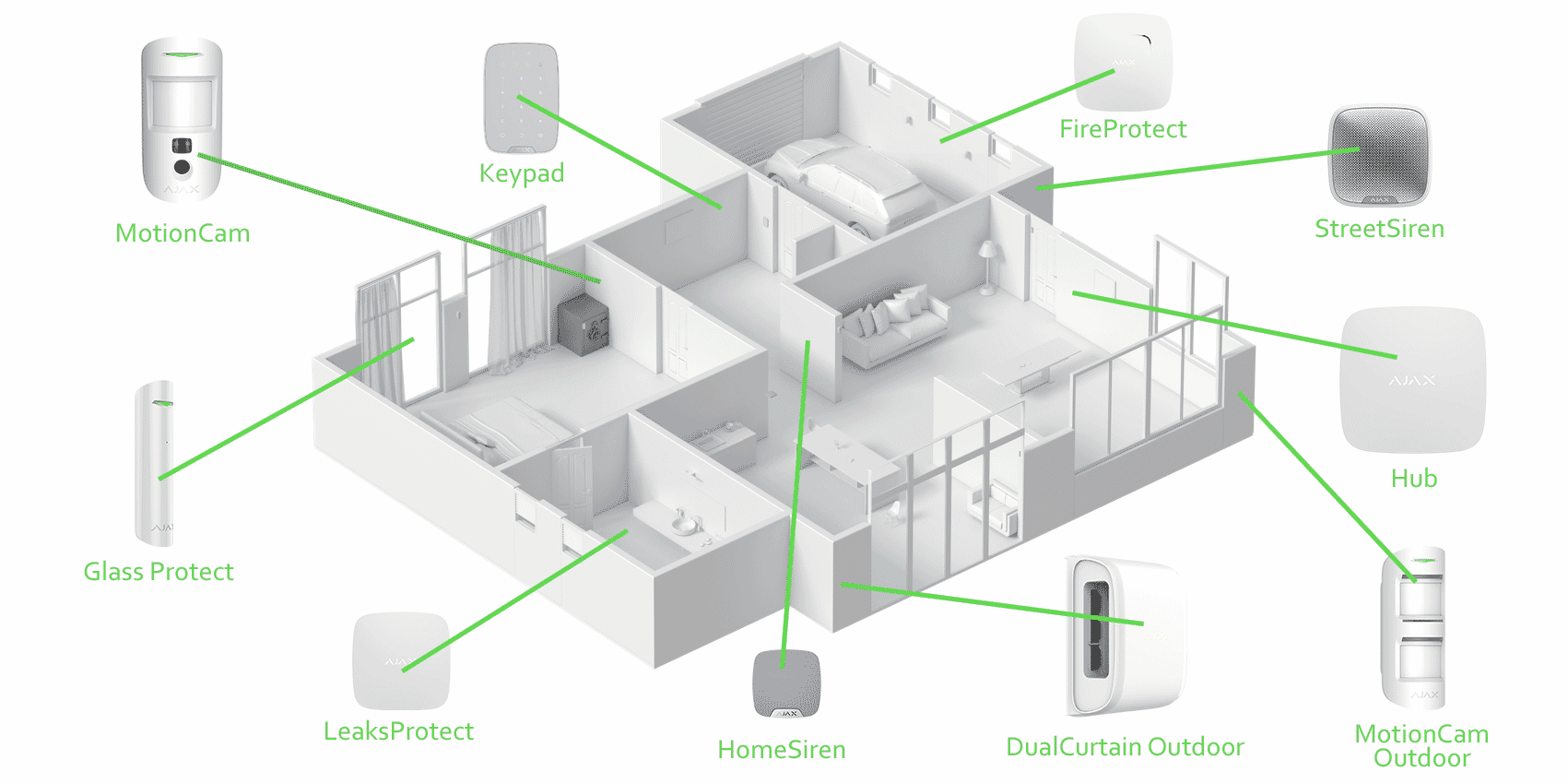 The Jeweller range is designed to meet all of your wireless security requirements. It includes extensive options for you to create the perfect alarm system for your home or office, including alarm panels, range extenders, PIR detectors, door/window contacts, glass break detectors, outdoor motion detectors, fire detectors, flood detectors, prox readers, remote controls, panic buttons, sounders and smart plugs.
The Jeweller range doesn't just feature state of the art devices, it also boasts Ajax's OS Malevich operating system which is immune to viruses and cyberattacks.
You can connect Dahua, Hikvision, Safire, EZVIZ and Uniview cameras and recorders to the Ajax security system. It is possible to integrate third-party video surveillance equipment thanks to the support of the RTSP protocol. You can connect up to 25 video surveillance devices to the system.
Ajax offer apps for both the installer and the end user to ensure quick and easy installation and simple day to day use of the alarm system.
Home Automation
With Scenarios, Ajax resist threats and manages home appliances automatically. Real-time OS Malevich is responsible for the uninterrupted execution of commands, so if the panel loses the connection with Ajax cloud, the security system will follow pre-set instructions.
Unique Communication Technology
Jeweller is the proprietary radio technology engineered by Ajax for advanced protection of residential and commercial properties. The technology enables two-way communication with system devices for remote configuring and instant alarm transmission. Data is encrypted using a block cipher with a dynamic key, making hacking all but impossible. Ajax also detects jamming and notifies both the user and alarm response companies about difficulties.
Wings is a high-speed radio protocol that allows MotionCam detectors to send visual alarm verifications to the hub at a distance of up to 1700 metres. Users and security companies are able to see the first snap shot in 9 seconds after motion is detected.
Malevich Operating System
Running in every control panel, OS Malevich controls devices and communicates with the cloud server over several channels. Its modular architecture allows for the system to be expanded with over-the-air updates automatically, and communicates with users via push-notifications, SMS and calls, delivering alarms, notifying of events or sending pictures from motion detectors.
Protection from Intruders
Ajax offer a large range of indoor and outdoor devices to protect the property from intruders, including:
MotionProtect pet immune PIR
MotionCam PIR with visual alarm verification
MotionProtect Plus dual tech PIR
MotionProtect Curtain indoor narrow beam motion detector
MotionDetect Outdoor pet immune outdoor PIR
DoorProtect magnetic opening detector
DoorProtect Plus magnetic opening detector with accelerometer
GlassProtect glass break detector
CombiProtect PIR with glass break detector
In addition, the Jeweller range also features fire and flood detection devices, panic/smart buttons, keyfobs, range extenders, indoor and outdoor sounders and smart plugs. The full range can be found here.
Apps and Integration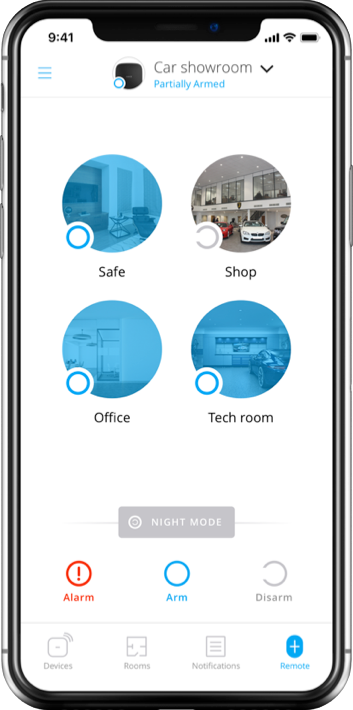 App for end users
Arm and disarm the system
Virtual panic button
Detailed device status
Test devices
Smart reminders
Password or fingerprint
App updates
Create scenarios
Control smart home
Get instant notifications
Manage users
Watch security cameras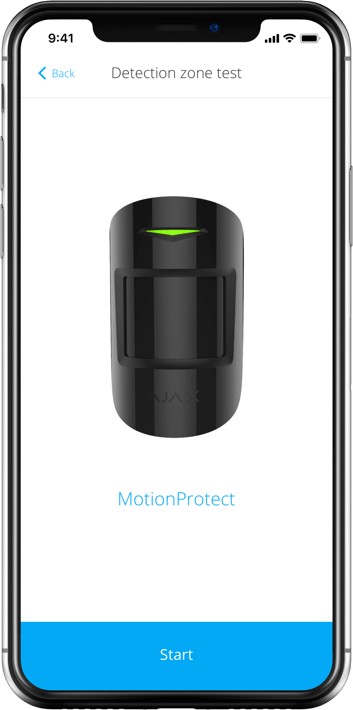 App for installers
Easy to manage
Find a client's property by name or hub ID
Get detailed notifications
Remote setup and management
Test devices
User access management
Set alarm monitoring stations
Verify alarms with photos
Connect security cameras and recorders
Search and filter events
Create arming/disarming schedules
Configure the alarm confirmation algorithm
Connectec stock a large range of Ajax wireless alarm hubs, detectors, sensors, relays and arming devices that can be bought separately or as a cost-effective bundle. Try our clever kit selector to help you choose which kit is right for you

You can view the full range of Ajax Jeweller products here:

About Neil Levett
Neil is head of Connetec's marketing team. Neil loves art and music and is always looking for his next adventure.