Privacy Policy
Connectec Limited is committed to ensuring that your privacy is protected and that it complies with its obligations under the Data Protection Act 1998.
Here at Connectec.uk we take the security of our website and the privacy of our customers data very seriously. We make it our priority to ensure that our customers have a great shopping experience safe in the knowledge that their personal data is secure. We implement some of the strictest procedures for website security and only store data on secure servers.
This Connectec Ltd Privacy Policy describes the types of information we collect and how we use that information.
If for any reason you disagree to the terms of this Privacy Policy, please contact us with any queries you may have. We would also recommend that you do not use our website connectec.uk until you agree fully with all our terms.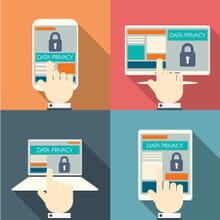 Information Collected by Connectec Ltd
If you chose to register on our website connectec.uk, we will collect information about you and your organisation.
We gather this information to allow us to process your registration and efficiently administer transactions and deliveries, as well as using it to develop and improve our services.
We collect and store the following information:
Your name, company name, Email address, telephone number (optional) and physical address
Computer sign-on data and statistics on page views.
Discussion board posts, reviews and other messages, including correspondence between us and You; and General information regarding the Products or Services You have registered to receive
We do not store the following information:
Credit card information
Access codes to providers of payment processing services
Access codes to providers of domain registration services
Any information about your own clients.
Cookies
Cookies are a feature of Web browser software that allows Web servers to recognise the computer used to access a Web site. Cookies are small text files that are stored by a user's Web browser on the user's hard drive. Cookies can remember information users access on one Web page to simplify subsequent interactions with that Web site by the same user, or, to use the information to streamline the user's transactions on related Web pages. This makes it easier for a user to move from Web page to Web page and to complete commercial transactions over the Internet. Cookies should make your online experience easier, more personalised and overall quicker.
How Do We Use Information We Collect from Cookies?
We use Web site browser software tools such as cookies and Web server logs to gather information about our Web site users' browsing activities, in order to constantly improve our Web site and better serve our customers.
Cookies help us collect important business and technical statistics. The information in the cookies lets us trace the paths followed by users to our Web site as they move from one page to another. Web server logs allow us to count how many people visit our Web site and evaluate our Web site's visitor capacity. We do not use these technologies to capture your individual email address or any personally identifying information about you.


How do I disable cookies?
Cookies can be disabled or removed from your computer using your browser settings. Please follow the instructions below to navigate to the settings on your browser in which you can disable cookies:


Our Use of Your Information
We use Your personal information to:
provide Products and Services;
resolve disputes, calculate and collect fees, and troubleshoot problems;
verify users' identity and the information users provide;
encourage safe online experience and enforce our policies;
customise users' experience, analyse site usage, improve and measure interest in our products and services, and inform users about services and updates;
communicate administrative announcements when we need to provide users with information that may affect their use of Products or Services;
provide customer service and technical support;
perform other business activities as described when we collect the information.
As part of your registration for Products or Services on the Site, You agree that You may receive certain administrative communications from us, such as administrative announcements and customer service messages regarding Products or Services and products during the period that we provide Products or Services to You, and You will not be able to opt out of receiving such administrative communications.
Our Disclosure of Your Information
We do not sell or rent Your personal information to third parties for their marketing purposes without Your explicit consent. We may disclose personal information to respond to legal requirements, enforce our policies, respond to claims that a content violates other's rights, or protect anyone's rights, property, or safety. We may also share personal information with:
service providers who help with our business operations and assist in the delivery of Products or Services to our users. These service providers are under confidentiality agreements with us;
law enforcement or other government officials in order to investigate, prevent, or take action regarding illegal activities, suspected fraud, violations of law, or as otherwise required by law
Accessing, Reviewing and Changing Your Personal Information
If you are registered to receive Products or Services, you can access, review and modify Your personal information at any time by logging into your Profile page located at connectec.uk
We delete personal information when we no longer need it for the purposes we described earlier. We retain personal information as permitted by law to resolve disputes and enforce our policies.
Payment card information
Connectec Ltd conform to PCI (Payment Card Industry) Legislation regarding the protection of cardholder's data and personal information. All transactions take place within a secure area of the website. Personal payment card information is not published in any form on the website and is not accessible to staff of Connectec Ltd.
Security
To prevent unauthorised access, promote data security, and encourage appropriate use of information, we use a variety of tools (encryption technologies, passwords, physical and electronic security, procedural safeguards) to assist in the protection of Your information. However, "perfect security" does not exist on the Internet, so we make no guarantees.
Unsubscribing from promotional emails
Customers who wish to stop receiving marketing email communications or amend their preferences can do so quickly and easily. All marketing emails include an 'Unsubscribe' link. Alternatively, an email with the subject line of 'Unsubscribe' can be sent to support@connectec.uk Your email address will be removed from all our mailing lists used for marketing purposes. Please note that emails relating to the status of orders or transactions will still be sent and received.
Notification of Changes
We may amend this Privacy Policy at any time by posting the amended terms on Sites. In the event of amendment, all terms shall become effective 14 days after they are initially posted to the Sites. Your continued use of Products or Services will constitute your acceptance of any changes or additions to this Privacy Policy.
How to contact us
If you have any concerns or queries relating to your personal information, cookies or any aspect of our privacy policy, please write to us at the address below:
Connectec Ltd
Five Crosses Point
Five Crosses Industrial Estate
Minera
Wrexham
LL113RD
+44 (0) 1978 806111