NETWORKING
Professional networking products at trade prices
---
We stock a massive selection of networking products for both professional and home installations at trade prices, including routers, switches, access points and wireless bridges.
Connectec are a trade supplier and wholesale distributor for both trade customers and end users, and can supply everything from small scale home Wi-Fi jobs to large scale business networking solutions and CCTV installation.
You can get everything you need for your networking requirement either from the website, or from our Wrexham based trade counter, where you will find helpful and knowledgeable staff ready to assist you with any questions you may have.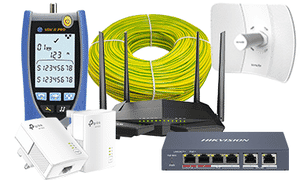 ---
Best Sellers in Networking