About HiLook by Hikvision
HiLook (formerly HiWatch) is the name for a new series of affordable yet professional quality CCTV products from the worlds leading CCTV manufacturer Hikvision.
HiLook products inherit many advanced features from the Hikvision professional range of CCTV products including powerful infrared, excellent low light performance, advanced compression technology and motion detection. The HiLook series of CCTV cameras and recorders is available in both analogue TVI technology and IP network technology.
HiLook offers a comprehensive range of cameras to ensure that you can specify the right camera for your requirements. This includes a range of styles, lenses, colours and features that can be combined to get the best performance in any situation.
The CCTV recorders from HiLook can be easily connected to your home network for local network and remote Internet access enabling easy viewing of live and recorded images on your PC, tablet or smart phone using a web browser or mobile app.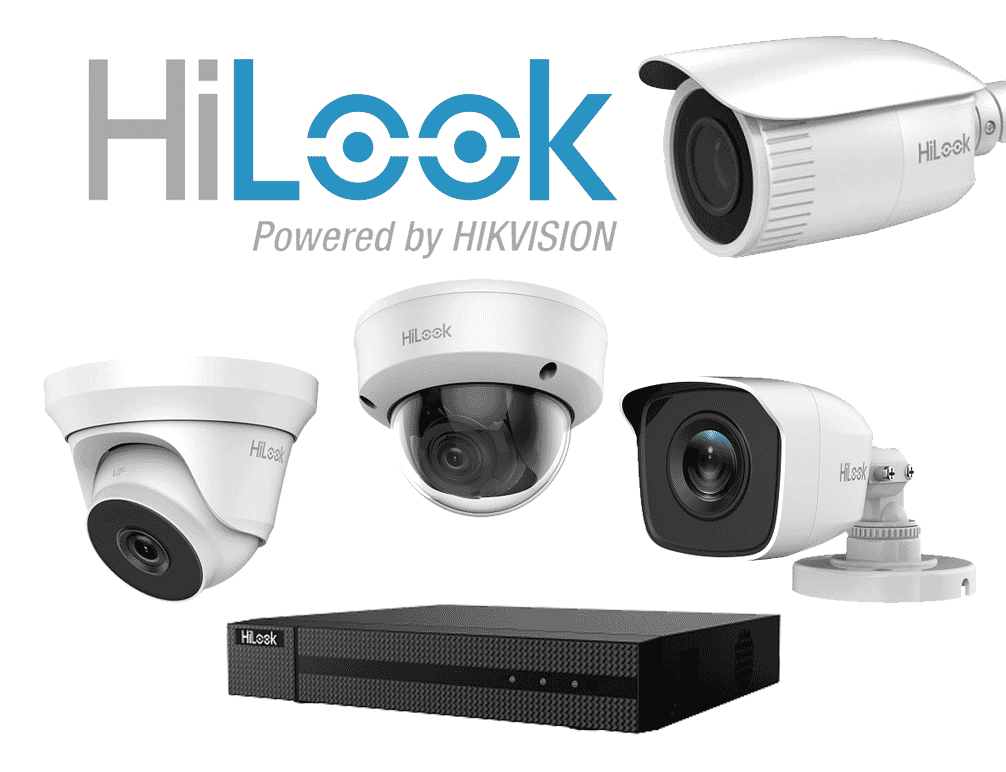 Connectec is an official Hikvision partner and leading HiLook distributor offering trade pricing, direct support and a wide range of products. We hold expansive stocks of both professional Hikvision products and the HiLook CCTV range and have hundreds of lines in stock and ready for next day delivery both nationally and internationally. You can also view a wide range of HiLook and other security products in our trade counter and showroom in North Wales where we offer demos, training and advice to trade and public customers.
You can buy HiLook and Hikvision security products online at connectec.uk or in-store at the Connectec trade counter.