About Hikvision
Hikvision is a leading brand in the field of CCTV (Closed-Circuit Television) systems, recognized globally for its advanced surveillance solutions. With a focus on innovation and cutting-edge technology, Hikvision offers a wide range of high-quality CCTV cameras, DVRs (Digital Video Recorders), NVRs (Network Video Recorders), and video management software. The brand's products are known for their exceptional image quality, reliability, and extensive features, enabling efficient monitoring and security in various settings such as homes, businesses, and public spaces. Hikvision's solutions encompass a diverse range of camera types, including dome cameras, bullet cameras, PTZ (Pan-Tilt-Zoom) cameras, and thermal cameras, providing comprehensive coverage and flexibility for different surveillance needs. With a commitment to research and development, Hikvision continues to innovate and provide cutting-edge solutions that contribute to the enhancement of security and safety worldwide.
Great reasons to buy Hikvision products from Connectec
Connectec are an authorised Hikvision supplier (Partner ID is HIK00116455)
View Hikvision trade pricing and buy Hikvision products online
Get free Delivery over £75 on Hikvision products
We can help pre-configure your Hikvision products
Expert Hikvision technical support staff
Available to view and collect from our trade counter
Huge range of other security, networking and tech products
Large Hikvision stocks covering one of the widest ranges in the UK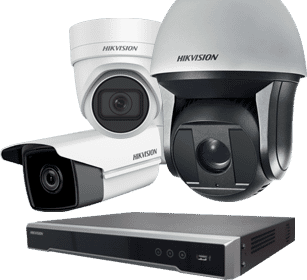 You can buy Hikvision trade CCTV products online at connectec.uk and in store at our trade counter and CCTV shop in Wrexham, North Wales. We also offer free same day local delivery on 100's of Hikvision CCTV cameras and accessories to trade customers in Wrexham, Chester, Cheshire, Shropshire, North Wales and the north West.