A Guide to the Hikvision AX Pro Wireless Alarm Range
23/11/2022 Neil Levett 5941



Introducing the AX PRO wireless alarm system from Hikvision
Hikvision's AX PRO range is a powerful and secure wireless intrusion alarm system that is designed to be easy to install and flexible to expand. Unlike other leading alarm systems, the AX PRO range is entirely controlled and configured through the Hik-Connect and Hik-ProConnect Apps. This offers a centralised multi-site and multi user management portal which allows remote interface, adding & configuring devices, one tap arm & disarm, system & device status, and video & GIF viewing.
The AX PRO alarm begins with the control panel which acts as a hub for the whole system. Next, a large range of devices can be added, including indoor and outdoor detectors, sounders, repeaters, relays and arming devices, which can be used to create a custom alarm system designed to suit your requirements exactly.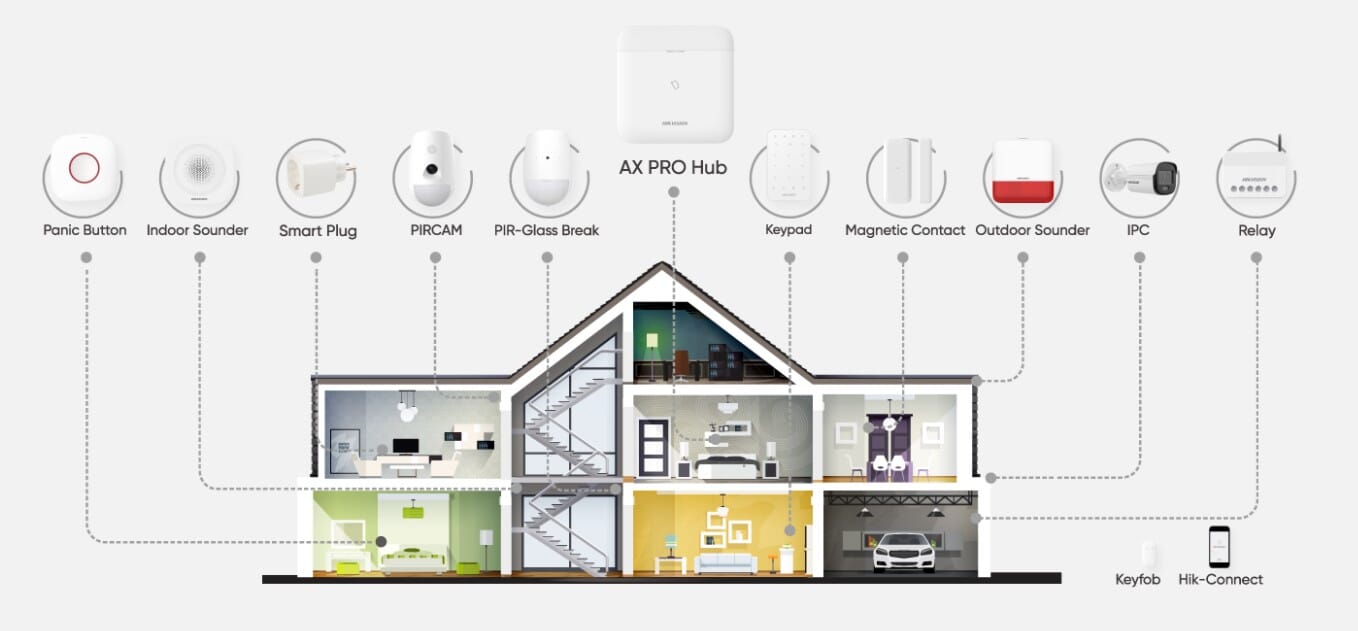 All AX PRO devices are simple and easy to install and can be controlled and configured using the Hik-Connect and Hik-ProConnect Apps. Once the alarm system is fitted, devices can still be added at a later date with minimal fuss, using the centralised interface.
The AX PRO alarm can be integrated with an existing Hikvision CCTV camera system and the devices can work together to create a complete home security solution that is configured and controlled from your smart phone.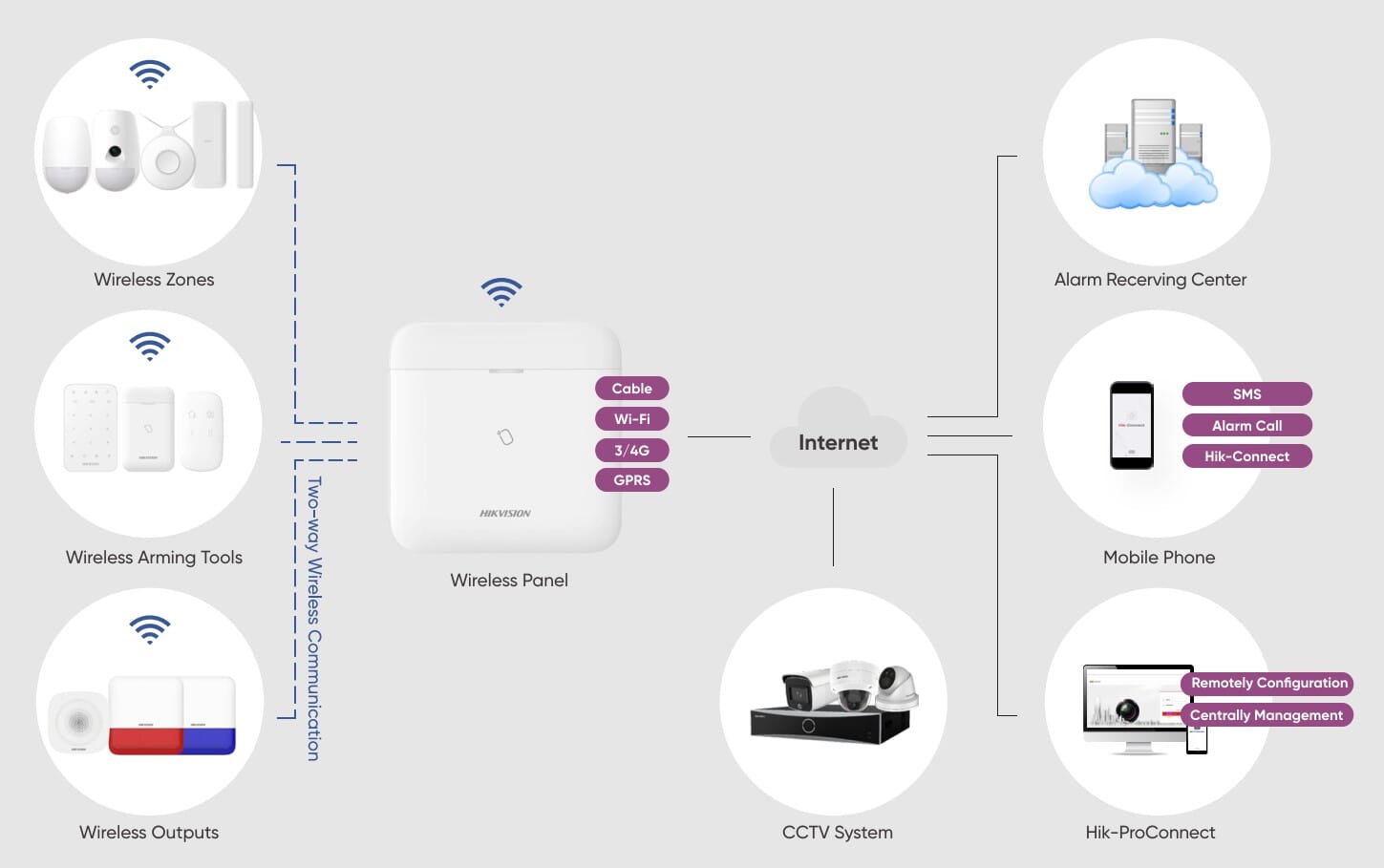 Running the AX PRO System
The AX PRO system offers easy and flexible installation options with no wires to limit the set-up. Simply install the Hub and linked devices with screws or glue depending on the mounting surface. Once each device is situated it can be added to the network using the smart phone app.
Hik-Connect & Hik-ProConnect
The whole Hikvision AX PRO and Hikvision CCTV security system can be managed and controlled via the Hik-Connect & Hik-ProConnect smart phone apps. It offers a user-friendly interface, the option to receive notifications whenever an incident occurs, fast response from installers and 24/7 cloud service combine to create a professional experience.
The App can also be used to check the status of the system, arm & disarm remotely, and view CCTV video feeds, GIFs & alarm notifications anywhere in the world.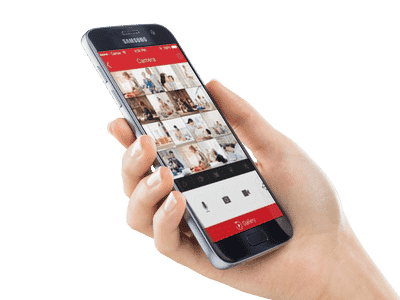 Industry-leading Intrusion Alarm Technologies
New and innovative technologies make up the core of the AX PRO system to provide a safe and secure network that provides cutting edge safety features.
Tri-X is a new generation of wireless protocol which ensures a strong and steady network at all times and the two-way communication is AES-128 encrypted which makes hacking all but impossible. In addition, 'Frequency Hopping' technology rapidly switches transmitting radio signals among several frequency channels for reliable transmission and makes it much more difficult to jam the signal.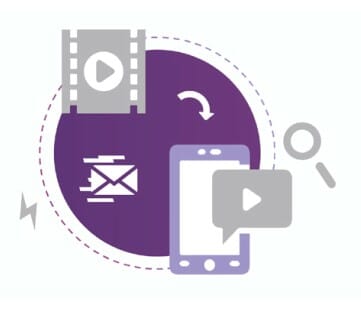 Video Verification
Get instant and efficient verification sent directly to your smart phone anywhere in the world.
IVAAS (Intrusion Verification as a Service) Technology supports sending one 7-second
event video clip or up to 20 photos via Hik- Connect or by email for timely verification.
Wireless Transmission
Ensures fast, reliable and secure wireless transmission with features including:
• Tri-X & CAM-X Wireless Technology
• Long distance transmission, up to 2,000 meters
• Dual RF-Chip Design
• Time Division Multiple Access Technology
• Frequency-Hopping Spread Spectrum
• Relay Transmission Technology
• AES-128 Encryption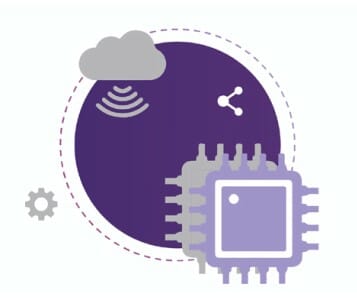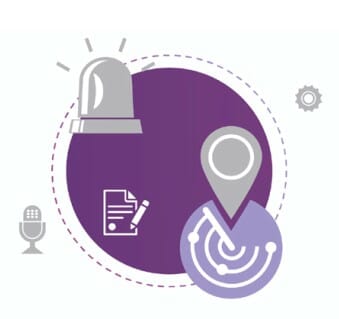 Detection Technology
Detect with precision and fewer false or missing alarms, with features including:
• 3D Optics Technology
• Pet-immunity technology
• Independent Floating Thresholds
• Digital Temperature Compensation
Technology
• Broadband Sound Detection Technology
The AX PRO Range
Connectec stocks a large range of AX PRO wireless alarm hubs, detectors, sensors, relays and arming devices that can be bought separately or as a cost-effective bundle.

About Neil Levett
Neil is head of Connetec's marketing team. Neil loves art and music and is always looking for his next adventure.