Hikvision IP Video Intercoms
An introduction to the Hikvision video intercom series
10/06/2018 Nathanael Owen 3340 0 Security
Leading security manufacturer Hikvision have developed an IP video intercom range that integrates easily with your existing security system. The intercoms allow you to view visitors using the built-in HD camera or using one of your existing home CCTV cameras and feature advanced noise cancelling 2 way audio for clear communication.
The Hikvision Intercom Family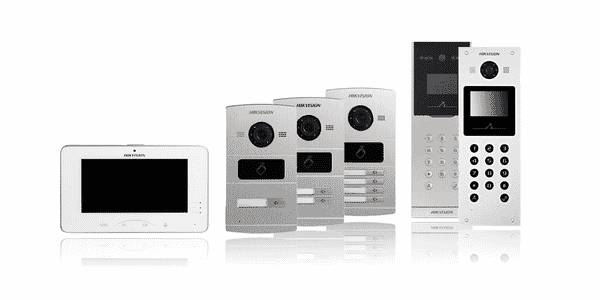 The door stations are available in a number of styles including the compact villa station or the full sized door station that features a video screen and keypad. Each door stations can also be connected to your electronic door or gate locks and opening mechanisms to enable control of automatic doors and gates using the touchscreen home station or using the mobile app.
The range also includes a 7" touch-screen home station that can be wall or desk mounted and used to answer calls and view the images from the door stations built-in camera or any of your existing HD security cameras. The home stations own built-in camera also allows visitors using the full sized door station to make two way video calls.
Every product in the Hikvision intercom range has been designed using the latest technology and some key features include
Wired and wireless IP Communication
Clear audio with noise suppression and echo cancellation
Embedded high definition video cameras
Clear images in all lighting with IR illumination, back-light compensation and wide dynamic range
Tough durable design with a stylish brushed metal finish
Intuitive software interface
Responsive touch-screen controls
Simple installation
Thanks to IP technology installation is simple with each unit communicating by simply being connected to an Ethernet switch using a network cable. The smaller villa station can even be powered from the switch if using one of the dedicated Hikvision intercom switches. Connecting the whole system to your home network using the home stations built-in WiFi also enables calls to be received on your mobile devices using the free app whether your at home or away.
All of the door stations can be surface mounted or flush mounted making installation easy and the home station can be wall or desktop mounted using an optional stand. The built in WiFi also simplifies installation allowing the home station to be located anywhere convenient.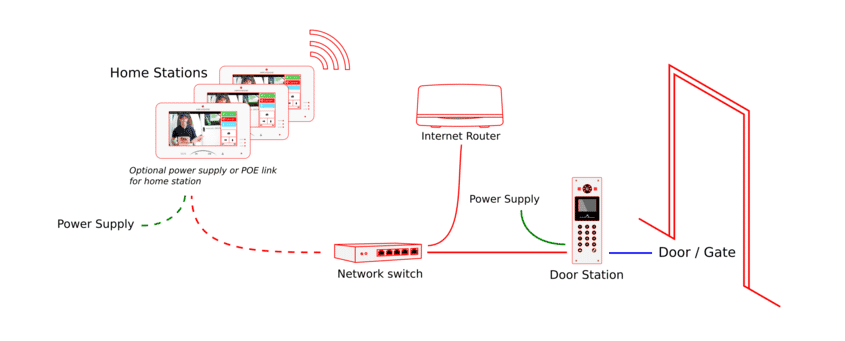 Integration with your home security
Hikvision's standardised use of IP technology enables your wireless alarm, HD CCTV and video intercom systems to be integrated to create a comprehensive home security system that is easy to use and manage from wherever you are. High definition IP network CCTV cameras connected to a Hikvision NVR can be viewed using the home station and the video from the door stations built-in camera can be recorded using the NVR. You can also view your cameras, control your alarm system, communicate with your intercoms and operate your automatic doors and gates from one place using the powerful desktop software application or the easy to use mobile app.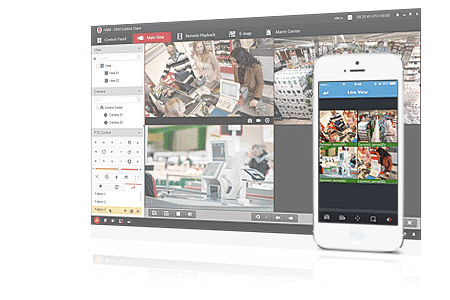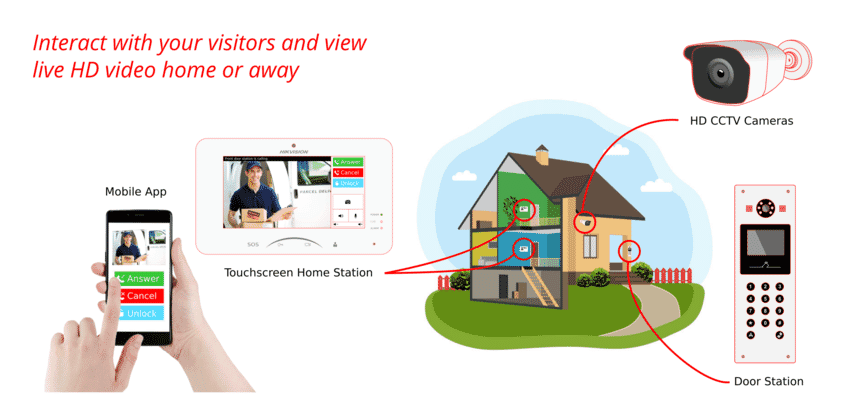 More Information
For more information about the Hikvision IP video Intercom range check out the video below, download the product brochure or call and speak to one of our product specialists.
You can buy the complete Hikvision security range including wireless alarms, HD CCTV systems and IP video intercoms online at connectec.uk or in store at the Connectec trade counter in Wrexham where you can get demos, advice and more.

About Nathanael Owen
Nathanael Owen is Connectec's resident tech guru and usually first stop for technical support. When he's not on a support case he's usually neck deep in web development and marketing tasks.
Write a comment