Hikvision - Smart Hybrid Light Cameras with ColorVu
04/08/2023 Nathan Owen 473
Meet Hikvision's newest smart hybrid light cameras with ColorVu
Hikvision's Smart Hybrid Light Cameras with ColorVu are designed to upgrade your night vision experience in virtually any setting with sharply-focused imaging and versatile lighting options. Powerful technologies including ColorVu, Super Confocal, Smart Hybrid Light, and other functionalities enhance the performance of the cameras with advanced capabilities.
Read on to learn more about how the excellent performance of these cameras and their leading technologies delivers the ultimate in night vision performance for any setting.
What is Smart Hybrid Light technology?
Built-in lighting enables security cameras to see clearly in low light environments. Conventional cameras with IR (infrared) light provide black & white images which usually results in loss of details. White light cameras offer detailed colour images, but the light is always on, which may cause issues in some specific scenarios.
To solve these problems, Hikvision has created a new approach to low-light lighting technology - the Smart Hybrid Light. Security cameras with Smart Hybrid Light provide three night-vision modes: IR mode, white light mode, and smart mode. Users can take advantage of selecting the ideal lighting mode for their application and the specific environment.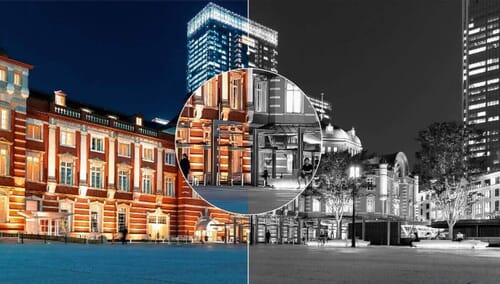 Stunning low-light imaging
Enjoy splendid night vision boosted by Super Confocal technology with F1.0 Super Aperture.
Hikvision has set the standard, leading the industry by achieving an advanced confocal effect with an F1.0 large-aperture lens, which guarantees equally sharp imaging in IR or visible light.
ColorVu technology ensures excellent colourful imaging in ultra-low light.
Super Confocal technology guarantees clear, steady imaging without defocusing when switching from colour to black & white.
Monitoring in a smarter way
Security Intelligence gets smarter with AcuSense-powered smart functions based on data analysis, effectively identifying human or vehicle targets in true colour.
Motion Detection 2.0 distinguishes persons and vehicles from other objects in the environment, focusing on real security threats with efficient video searches.
Live Guard (IP) deters trespassers with visual and auditory warnings while sending notifications to users remotely.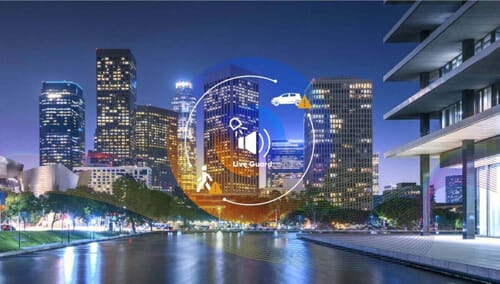 How does Smart Hybrid Light work?
Security cameras featuring our Smart Hybrid Light allow users to flexibly switch among three supplemental lighting modes, suiting virtually any need or application.
1. IR Mode
The IR light is always on, and video image remains black and white (at night).
2. White Light Mode
White light is always on, and the camera captures colour imaging 24/7.
3. Smart Mode
In this mode, when there is no target in the area, the camera uses only the IR light, which is invisible to the human eye and eco-friendly. When a target appears, the camera automatically triggers the white light, resulting in vivid colour imaging with clear detail. In Smart Mode, you can benefit from overall security and adequate agility.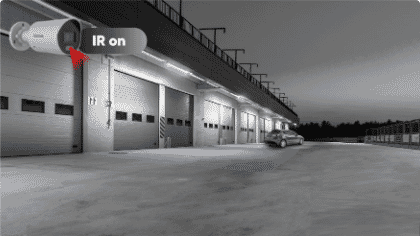 When there is no vehicle or person, the camera uses only infrared light.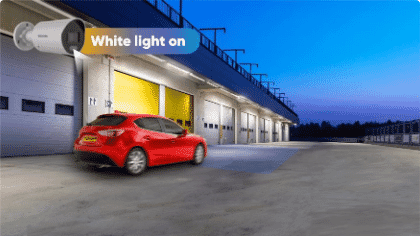 When a vehicle or person appears, the white light is automatically triggered, resulting in vivid colour imaging with clear details.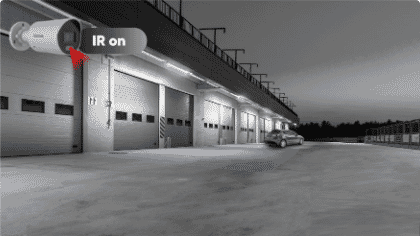 When the vehicle or person leaves, the camera switches back to the infrared light.
Where can I use Smart Hybrid Light cameras?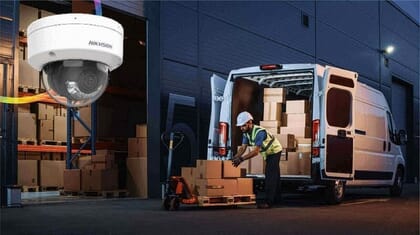 Warehouses / Retail Shops
Human & vehicle detection using Motion Detection 2.0
White supplemental lighting triggered by persons or vehicles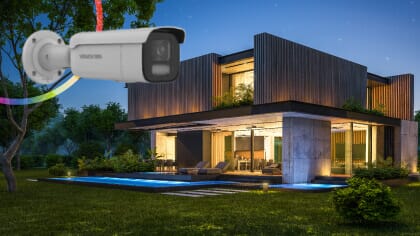 Residences
Light the way for family and guests
Deter trespassers in real time with key details captured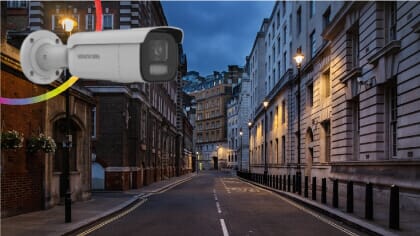 City Streets
Offer brilliant and vivid imaging in dim environments
Prevent unwanted or unnecessary light pollution.
Which Products Include Smart Hybrid Light Technology?
Smart Hybrid Light is available on a wide range of new Hikvision's IP and Turbo cameras including domes, turrets and bullets. View a selection of Smart Hybrid Light cameras below.
Where can I Buy Hikvision Smart Hybrid Light Cameras?
You can buy Hikvision Smart Hybrid Light Cameras from an authorised Hikvision distributor like Connectec.
Connectec stock one of the largest ranges of Hikvision products available, including Darkfighter, ColorVu and Smart Hybrid Light cameras and in a wide range of styles and colours.
For more information about Smart Hybrid Light CCTV cameras from Hikvision, get in touch with one of our Hikvision specialists.