PC MONITORS
High definition PC monitors
---
PC Monitor Technology Explained
A range of great value high definition PC monitors with bright screens, good viewing angles and a variety of inputs.
There are a variety of terms used when describing PC monitors, display screens and TV's that explain their features and differences. Below are some of the most common terms that are used.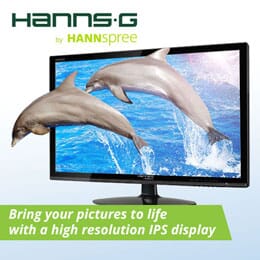 IPS is a technology designed to improve viewing angles and colour reproduction on displays
LED screens are more energy efficient, offer better brightness and more accurate colours
Backlight makes monitors bright and clear in any lighting conditions
HD 1080p is a resolution standard for viewing HD images and videos
4K is a higher resolution 4 times the original HD standard for ultra high definition videos
Contrast Ratio is the difference between the brightest and darkest colour. A high ratio provides crisp clear images.
Display size is the size of the screen area measured diagonally
16:9 or 4:3 are common image format ratios. 16:9 is a standard widescreen ratio.
Response time is the time the pixels take to change. Faster response times prevent motion blur in images.
Viewing angle is the angle that the image can be clearly viewed from. Better viewing angles make viewing more comfortable.
OSD is an on screen display typically used for a menu that allows control over settings
VGA SVGA DVI HDMI DisplayPort are connection types for video connections to monitors.
HDCP is a copyright protection system built in to prevent copying of digital media
---
Top Brands in PC Monitors
Best Sellers in PC Monitors